Having the right gear is important, but having the right mindset can make all the difference in the world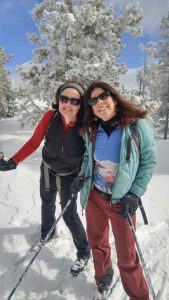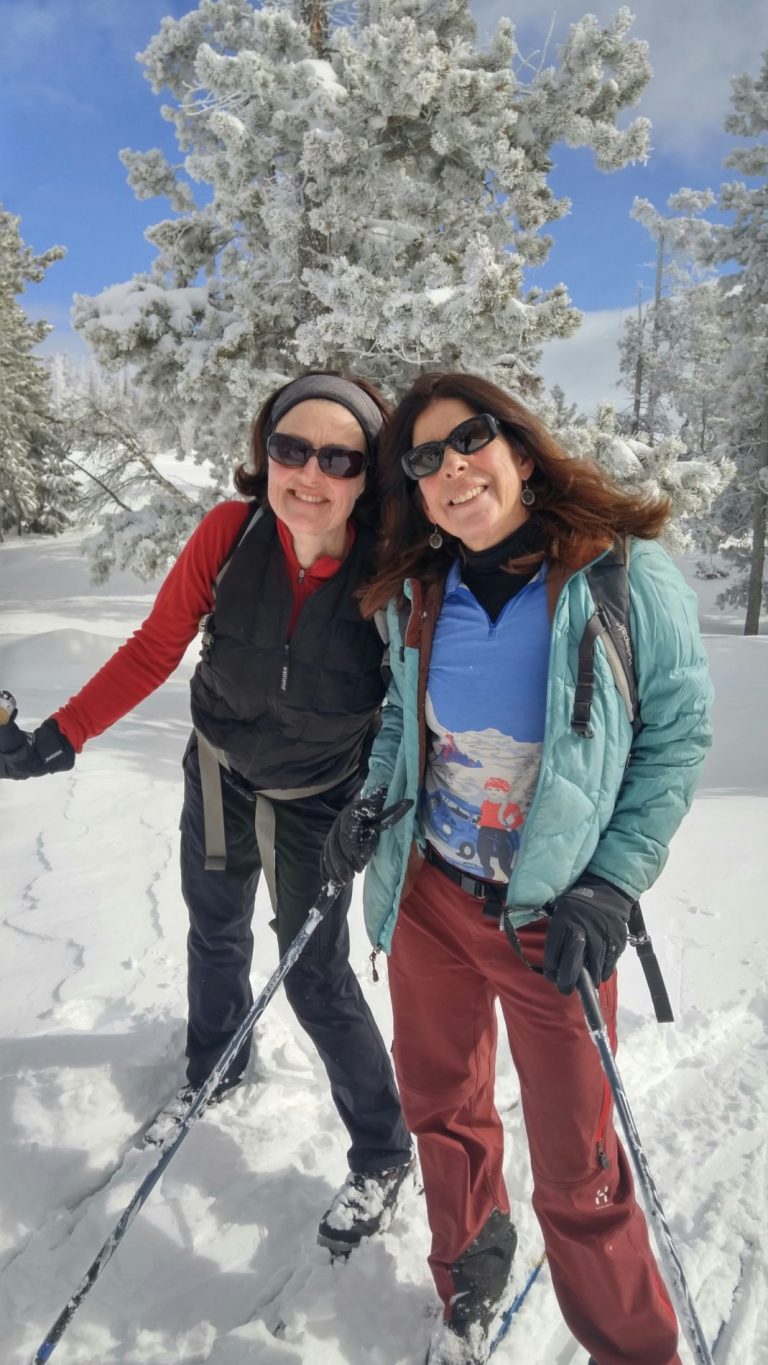 I spent President's Weekend in Helena, Montana. I went to visit friends who'd recently moved there and was really looking forward to exploring their new town, community and nearby recreational opportunities. Until I made the mistake of checking the weather forecast.
Colorado, my home state, was expecting widespread snowfall in the high country (think mountains of snow and a weekend of deep powder turns). And the area around Helena? Well, that forecast called for bitter cold.
FOMO (fear of missing out) set in, and I really started second-guessing my decision to visit Montana in February!
My flights were booked, though, so I filled my suitcase with my warmest winter gear, put my misgivings aside, and went for it with an open mind. It turns out that with the right people, the right gear, and the right mindset, Montana in February, even during a cold spell, can be pretty darn nice!
Yes, Helena was cold, really cold, but we didn't let that stop us. We bundled up, headed out, and just kept moving (I'm pretty sure that if we'd stopped, we would have frozen!).
Our Weekend in Helena, Montana
We kicked off the weekend with a hike to the summit of Mount Ascension, the peak on the south side of town. The Kahtooli microspikes on our hiking boots gave us the traction needed for the snowy ascent, and the view from the top made us glad we'd gone for it. As it turns out, 20 degrees and sunny is a lot warmer than it sounds.
On Saturday, we headed west to the summit of MacDonald Pass, an easy 15-minute drive from Helena. The Last Chance Nordic Ski Club of Helena grooms the trails atop the pass, and with the recent snowfall, we wanted to check out conditions. We skied to the microwave tower and then completed the Porcupine Loop. The forecast had called for clouds and temperatures in the mid 20's. Who knew that the sun would break through and we'd be skiing on a sunny, bluebird day?
It's lucky we went for it. No regrets!
Our final fling was a ski at the Helena Golf Course, also groomed by the ski club. We checked the forecast Saturday night and saw that the "game time" forecast was a chilly 4 degrees, which was also the expected high for the day. We made a pact to wake up and go for it, no complaints, no matter the temperature. And we did!
It took a full lap around the course (two and a half miles) before my fingers were finally warm. But once we warmed up, it felt fabulous to be out in the crisp morning air. So we did another lap!
Having the right gear was important, but having the right mindset was the real game changer. We didn't shy away from our plans because of the cold. Instead, we opted to just do it, and gave ourselves permission to throw in the towel if we were miserable.
It's easy to find excuses to not do something when you think you'll end up out of your comfort zone. The challenge is in following through your plans, even if you think it might be uncomfortable. It's also keeping a positive attitude and going with the flow, even when you don't know what's ahead.
Giving yourself permission to change your plans, if needed, gives you a certain freedom to go for it fearlessly. And in the end, it's surprising and rewarding to discover how often it all works out when you Just Do It.