Get prepared for adventures to make a comeback as time ahead is starting to look brighter.
Adventure is a mindset, a chance to push your boundaries.  At Timberline, we love challenging adventures– like a 3,000-mile ride from Maine to Florida or hiking in Iceland's Westfjords.

But, you don't have to be an uber-athlete or an adrenaline junkie to be an adventurer; you need the aspiration to achieve something more.  We are here to inspire you to step out of your norm and experience a unique experience like no other.
It's been a rocky road, but a new year is here. Thanks to new vaccines and more experience with protocols reducing risk, trips will start becoming easier again.  Although the tourism industry has suffered massively, the pandemic has taught us a vital lesson – travel is a privilege and not a right.
After months of cabin fever, there is a hunger for wide-open spaces.  As we continue into 2021, we see the wilderness as an antidote to confinement and worry.
What will the travel landscape look like in the year ahead?
Vaccines are rolling out, and borders are re-opening; we are confident that small group adventure travel will be the future. Our groups rarely exceed 8 travelers, and simply put, small group travel is safer.  The pandemic showed us how important the outdoors is, and we've learned these places have a great capacity to soothe our souls as we walk away from 2020.
The new year will bring safer ways to gather and destinations to allow for social distancing while exploring.  If you're looking to take a unique trip with a small group to uncrowded destinations, we've got you covered.
If you're not ready to leap all in, think about a custom trip. Our experts will take your dreams and turn them into reality. Escape your routine and savor quality time with your friends and family on a private tour.  Our guides are the very best in the business, professionally trained, and help you interpret everything you see.  Additionally, private tours offer safety, and they also come with added freedom to personalize your itinerary.
Gain access to exclusive adventure experiences.
Getting outdoors often and frequently requires that you decide on purpose that unique travel is important to you.  Most importantly, intentionally prioritizing adventure will make your dream trips a reality.  It doesn't just spontaneously happen.
In April, we'll hike along the coastline of Point Reyes National Seashore.  This isolated land with a limitless ecological diversity level in northern California is a magnificent place to experience and spring is one of the best times to visit! Moreover, the vast windswept beaches, scrub grasslands, salt and freshwater marshes make up this landscape and it's as much as it was when the first Europeans arrived in the 16th century.  Talk about untouched!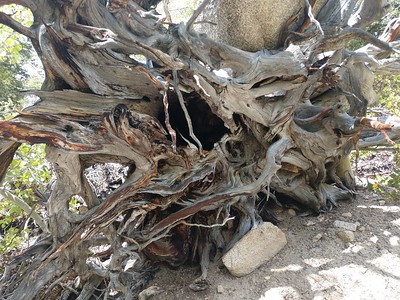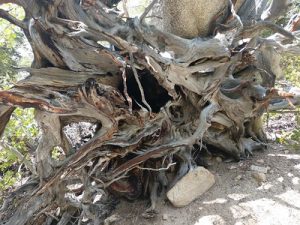 #DiscoverGreatBasin in 2021
The low humidity and minimal light pollution give Great Basin National Park some of the darkest night skies, where stargazing can be breathtaking.  Fun fact: Some of the oldest trees on earth, the Great Basin Bristlecone pines live on the mountain slopes where they have survived over 4,000 years, through ice-ages, volcanic eruptions, and the rise and fall of great empires.
Cycle the road less traveled along some of North America's most breathtaking, jaw-dropping alpine majesty in the Selkirk-Kootenay Mountains.  Immerse yourself in British Columbia's spectacularly beautiful & environmentally conscious region where the roads are lightly traveled and the views are majestic.
We'll be hiking this, now dormant volcano in mid-July.  These trails and overlooks let you explore geological wonders amid a tranquil landscape of dense woods and sparkling lakes.  Known for its remarkable hydrothermal features, Lassen Volcanic National Park offers visitors a glimpse of plopping mud pots, bubbling pools, and roaring steam vents.
If ever we needed a place to intrigue and inspire us, Glacier Bay is it.  This is a place that offers human solitude and remote wilderness, and where wildlife outnumbers roads by a million to one.  Don't miss an experience like this, one you'll cherish for a lifetime.
Adventure to the sunny U.S. Virgin Islands with us in November!
Here, your senses are sure to be awakened.  The U.S. Virgin Islands has a rich cultural legacy that lives on today.  The flags of seven different nations have flown over these islands, leaving their distinct imprint on the people, history, culture, architecture, art, music, and cuisine.  Here, we'll discover fascinating hikes through lush landscapes and along coastline cliffs.  After our hikes, we'll enjoy the white, sandy beaches, cool ocean breezes, and sipping mai-tais in a hammock.
Having something positive to look forward to is encouraging!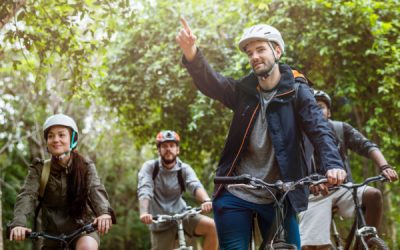 We know the best things in life are experiences and travel, and we have one-of-a-kind adventures just around the corner.
Adventures are for everyone; they are out there, and YOU should be too!