Training Tips For Hikers and Cyclists To Try This Season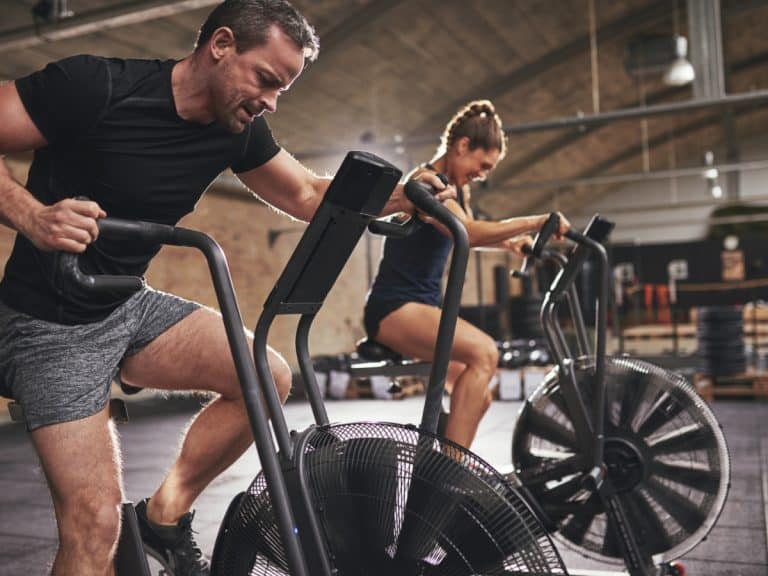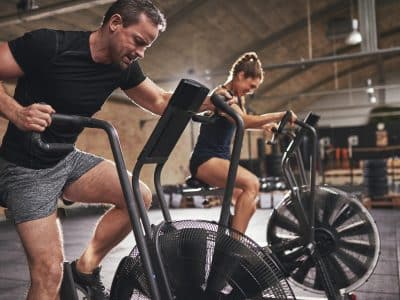 You've pulled out your knits and your fireplace is officially on. Maybe you've even found yourself fully decorated for the holiday season. There's no getting around it – winter is upon us. Colder temperatures and limited daylight can bring a bit of gloom to those of us who live for our daily dose of outdoor activity, but it doesn't mean the next few months have to leave you feeling stagnant. Winter months provide the perfect opportunity to continue your training, sharpen your skills, and focus on any pain points before those trails reopen in springtime. Follow these tips and you'll be more ready than ever to take advantage of that springtime sunshine and enjoy your Timberline adventure! 
Indoor Exercises
Lunges and crunches and treadmills – oh my! Indoor fitness may not compare to your local trail, but there are some big benefits to utilizing the indoor training season. There's no better time to target key muscle groups and basic mobility than the winter months. If you're planning out your winter routine, be sure to include strength training, core work, and of course, cardio. Here are some great workouts for each that will make sure you're in tip-top shape for that next mountaintop. 
Strength Training

Training for that first hike? These

exercises

from

Gore-Tex

will have your heart rate up and have your strength up to speed.

Cycling your thing? Try out these

basic moves

from

We Love Cycling

to get a full body workout. 

Core Work

Cardio

The dreaded indoor cardio workout. Don't fret, this

indoor workout

for hikers from

Very Well Fit

will spice up your daily treadmill work.  As for cyclists, these

interval workouts

from

Bicycling.com

will have you sweating in no time.
Daily Changes
A little goes a long way, and that is definitely the case for lifestyle changes in the winter training months. If you're not the type to hit the gym, the following tips are minor changes you can make in your everyday routine. They may seem small, but over time these adjustments can make a big difference.
Hit the stairs!

Whether you're on the second floor or the ninth, opting to use the stairs instead of the elevator is a great way to incorporate short-burst physical activity into your already set routine. According to

StepJockey

, stair climbing actually burns more calories than jogging, and may even be faster! Some studies show employees  saving 15 minutes a day taking the stairs.

Bike to work.

If your commute allows, biking to work is an incredible alternative to your daily drive. Not only will this keep up your training, but it'ts also a great money saver. According to the

Citi Premiere Commuter Index

, the average American spends $2600 a year on commuting to work. More savings, better health – what could be better?

Invest in healthier eating habits

. With colder temperatures and less time spent outdoors, winter is a great time to invest in healthier eating. 

Walk to nearby places.

USA Today

states Americans spend 17 hours a year searching for parking. Often times, it can be quicker to opt for a walk to the store instead of spending time driving and in search of parking. 
Spice it Up
Staying active in the winter can still be fun, and provides the perfect opportunity to learn a new skill or two. Look into some of these activities as a way to keep your heart rate up while shaking up your routine.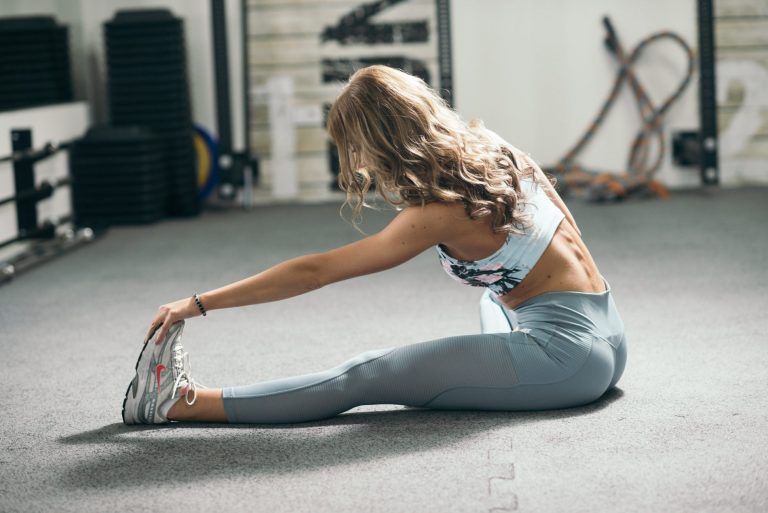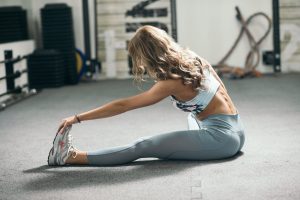 Swimming.

Get a great cardio workout without the accompanying joint pain. Hitting the pool is a great, low impact way to boost your heart rate and increase lung capacity. 

Yoga.

The benefits of yoga are twofold. Not only will it get you out of your regular gym and amongst community, but it also will help prevent injury and promote recovery when it comes to hiking/cycling. Practicing yoga will increase mobility and strength around key joint areas, while engaging you in key breathing exercises that will transfer tremendously when the trails open. Flexibility and mobility is a key component in being successful in both hiking and cycling, making yoga a strategic alternative to your gym routine.

Snowshoeing.

Who says you can't stay on the trails? If you're still itching for that fresh air, snowshoeing is a great way to extend the hiking season.

Don't know where to begin? Check out our

Snowshoeing 101

blog for everything you need to know to get started.
With all of that being said, there's one last thing that will be crucial to hitting your goals over the winter training months – the buddy system! Working out with a friend is known to boost motivation and performance. Having someone with you will ensure you're both staying accountable to the goals you set, making spring opening that much more exciting for everyone. Whichever workout you choose, we can't wait to see you back on those trails come springtime!