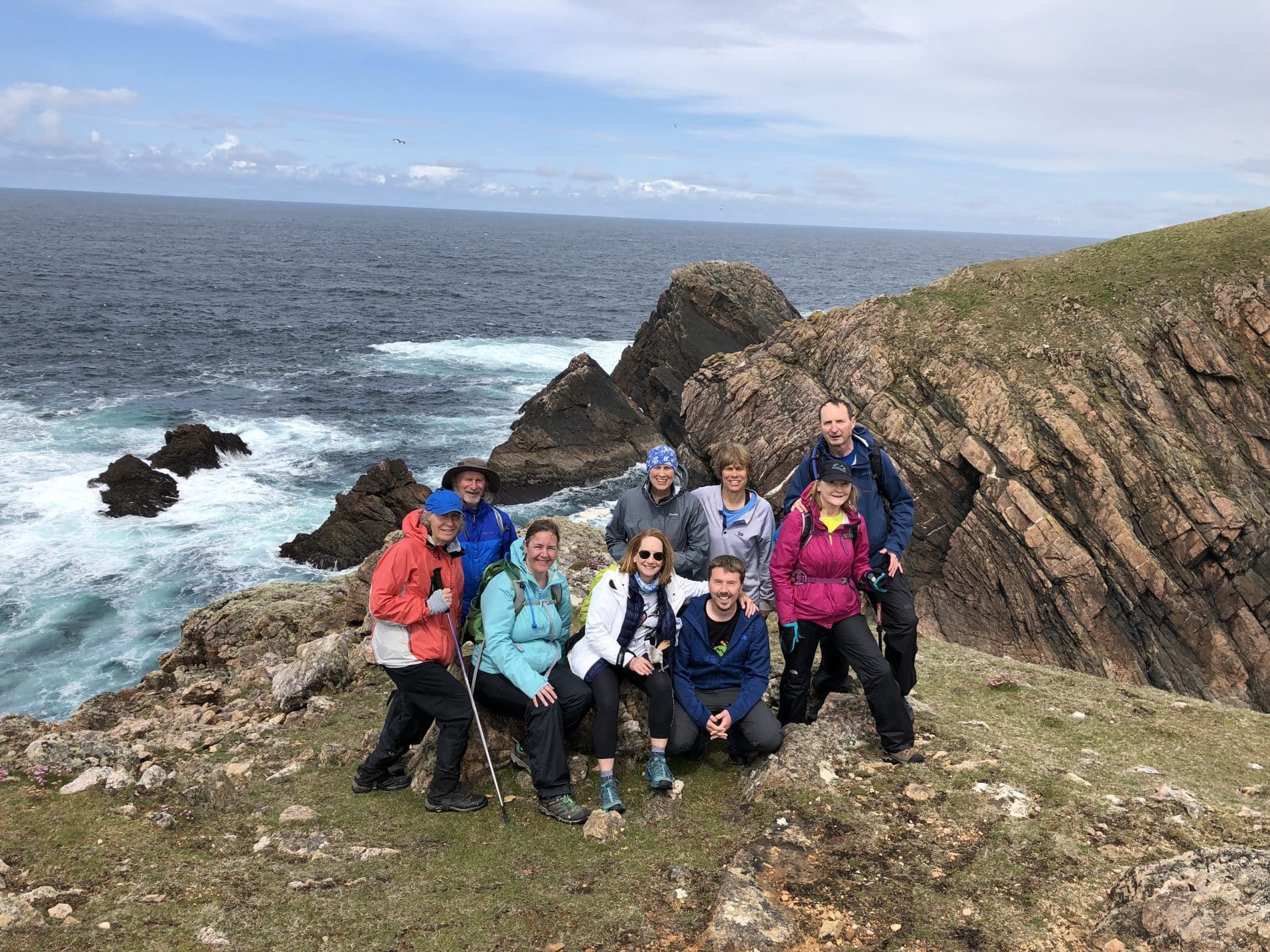 Join us on an International Group Hiking Tour!
In our never-ending quest to bring new and exciting tours to our loyal customers, we have expanded to offer an annual international option.  But true to Timberline objectives, you won't just see a duplication of the many tours you can already find with other companies. We vow to take you to the less discovered regions of the world.
This was the case for our just completed hiking tour to western Ireland.  Our local guide Jamie, who grew up in the region, called our tour in counties Galway and Mayo "a breath of fresh air".  In fact, we took him on hikes he had never been on, but has told us he is sure to return to those areas to explore the fascinating landscapes more.
The Western Way
The majority of our tour followed The Western Way – a 180 km route that follows quiet roads, bog roads, open moorland, forestry tracks, mountain paths and timber bog bridges. With a pickup in Dublin, our first day included a drive across the county with our excellent chauffeur James, from Flynn's coaches.  He let us out just north of Oughterard for a pleasant warm up walk across the planked bogs of the Lackavrea Forest.  Our first night was spent in the charming Peacockes Hotel, at the historic crossroads of Maam Cross.  For the next 3 days we woke to rain, but with the proper rainwear we happily continued our journey north to Westport.  The trail took us over Mam Ean where St. Patrick himself held a blessing of the Connemara area, it took us through sheep pastures and experimental forests, past lakes, and around the only fjord in Ireland.  One afternoon we took a side trip to climb Diamond Hill in Connemara National Park.  Unfortunately the weather was windy with clouds and rain, so we couldn't enjoy the expansive views.  But it was a challenge met head on with satisfaction and determination.  We also had time to enjoy a sheep demonstration which included sheering, lamb feeding, and watching the thoroughly trained sheep dog round up his flock.
We were thrilled when our layover day turned sunny and warm.  Some enjoyed the shopping in this medium sized County Mayo town, others visited the local heritage sites, and still others took advantage of the 40 km Greenway Trail by bicycle.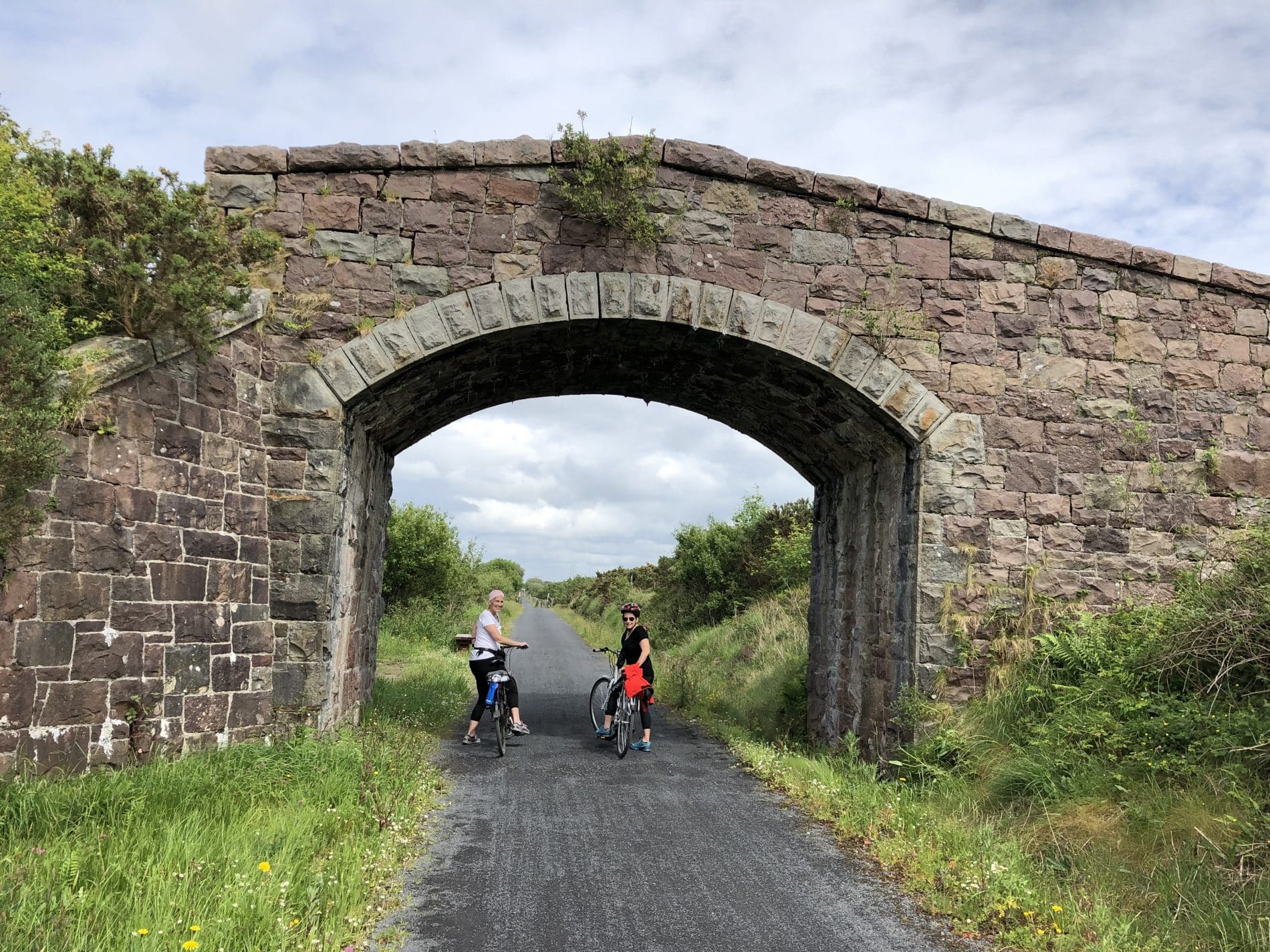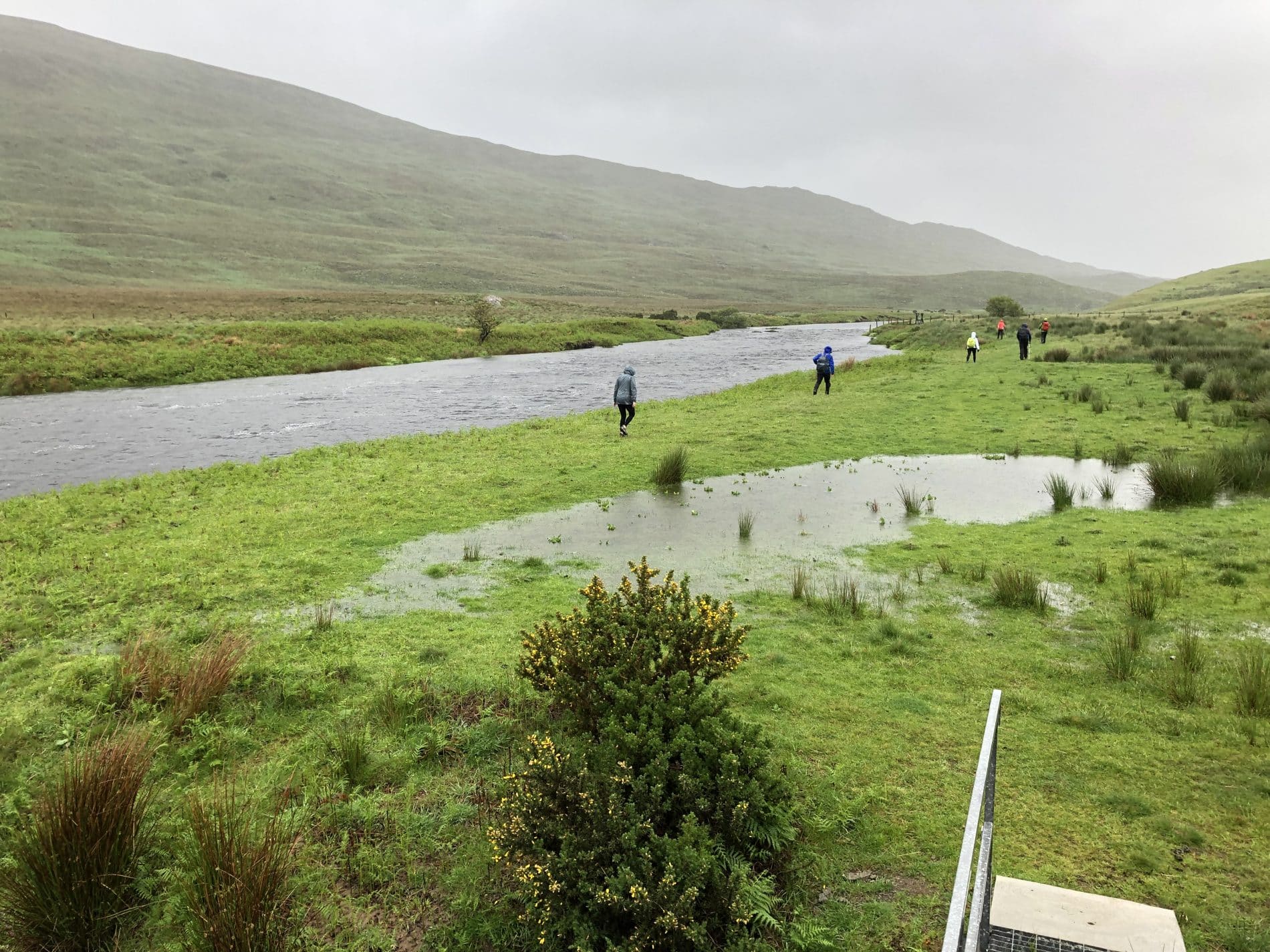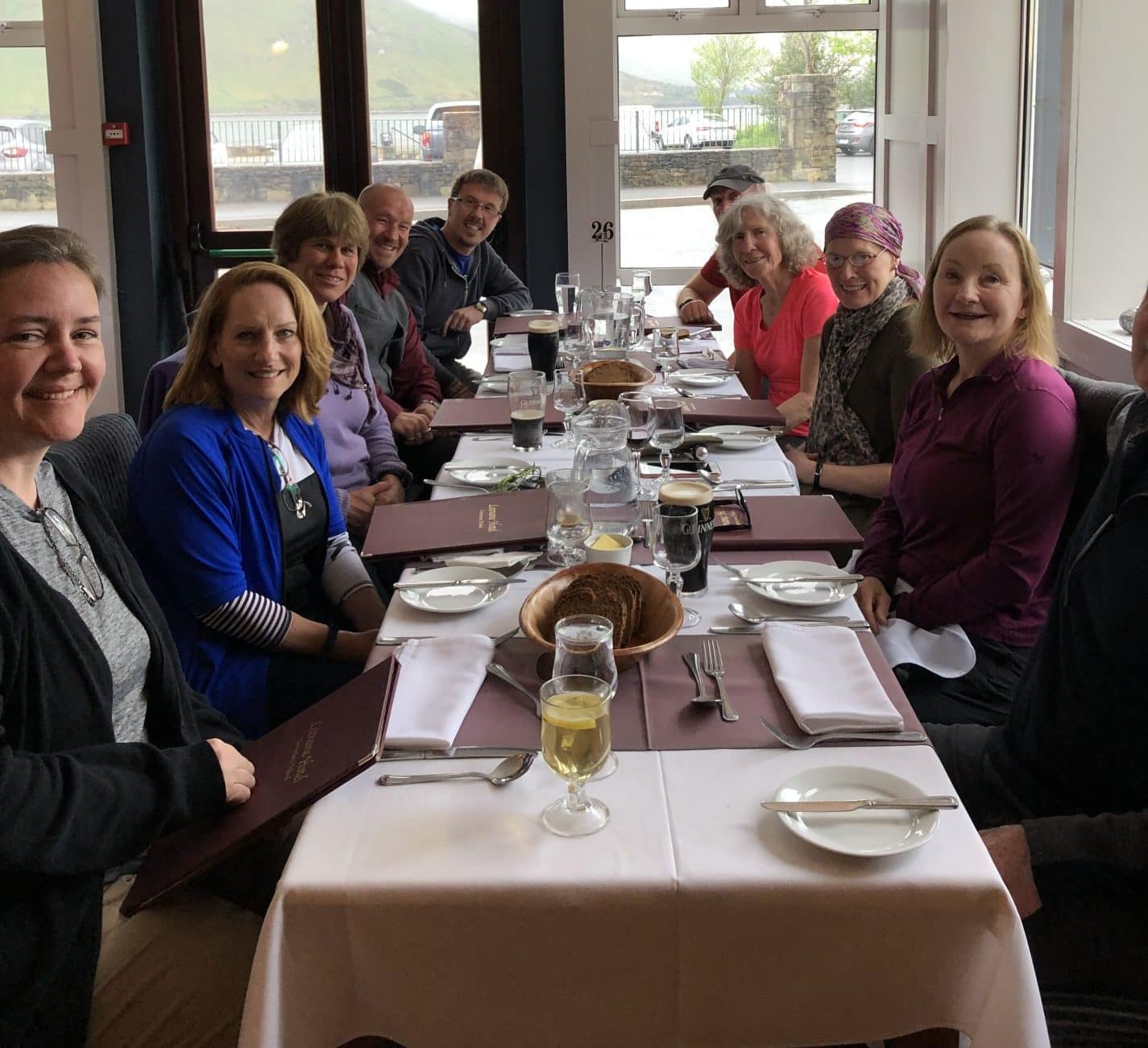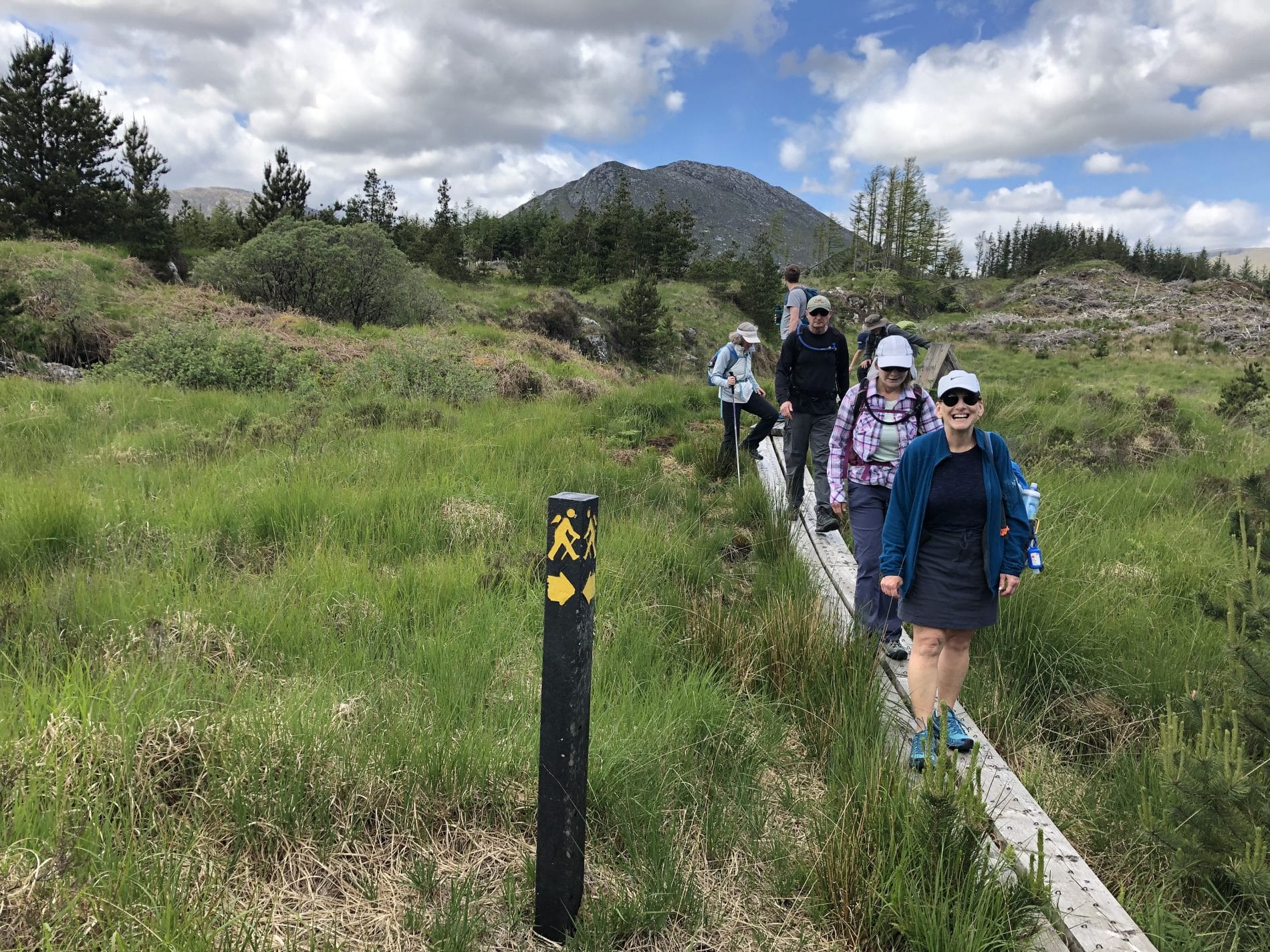 A Recap of Our International Hiking Odyssey
After our layover day the weather stayed much more favorable and we continued our northward trek.  Next was a loop through Ballycroy National Park – the largest national park in Ireland.  We had sweeping views of the Wild Nephin Bog and the Altacooney River.  Then it was a shuttle up to Bangor Erris – a town with one restaurant, 2 B&B's, and 3 taverns.  Our hosts were exceptionally accommodating, to the point of washing our dirty socks!  We had one more day on the northern portion of the Western Way which carried us through the Sheskin Forest – where we met not another soul.  Our ending point brought us to the famous Ceide Fields, where evidence of 5000 year old human life has been preserved in the bog.
Our last two days of hiking took a different turn as we explored the beaches and cliffs of the shoreline in the upper northwest corner of the county.  A highlight was spotting a dozen seals playing and basking in a cove far below our clifftop vantage point. Jamie kept us entertained during the long drive back to Dublin with a history lesson of Ireland and great information about the current social and political positions of the Irish people.  It was tough to say goodbye to this excellent adventure.
We are all looking forward to the next Hiking Odyssey, which will take place in northern Spain, in September 2020!