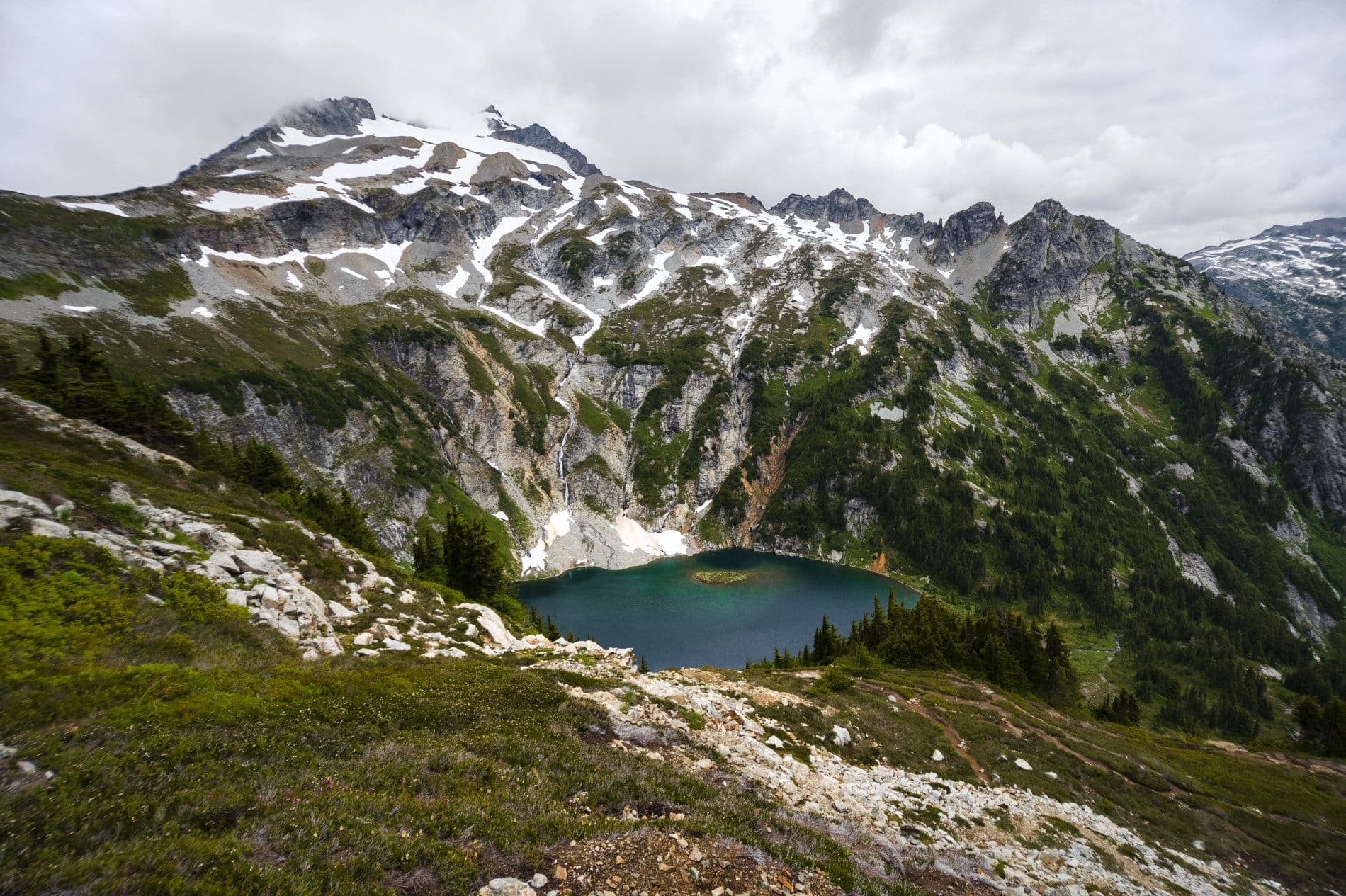 North Cascades National Park in northern Washington is one of those hidden gems containing beautiful rivers and waterfalls, high alpine vistas, and deep luscious forests, yet it is still the 5th least visited National Park in the country.  If only they knew what we know about the amazing trails in the area.  The area contains over 300 glaciers – the most of any area in the lower 48.  Those glaciers feed the countless streams that cascade (yes, that's where the name come from) down to the valley rivers and lakes.  That suspended glacial silt creates the picturesque blue-green colors of the beautiful lakes and reservoirs.  Did you know that 80% of the electrical power consumed by the Seattle area is generated at the dams within the national park?  Despite the presence of these human operations, the park is a vast wilderness, difficult to penetrate.  However, if you are willing to put up with long trips on bumpy dirt roads, you are rewarded with exceptional experiences.
Our hikes radiated from route 20 that bisects the national park as the only paved access to the park.  We started our week hiking along the gorgeous Diablo Lake with views of the towering dams at both ends.  Our first full day hike took us up to Cascade Pass, used by many throughout history as the access to Lake Chelan and the Stehekin Valley – a community to which no drivable roads exist.  Many of us continued our upward journey to reach the Sahale Glacier – an exhilarating experience!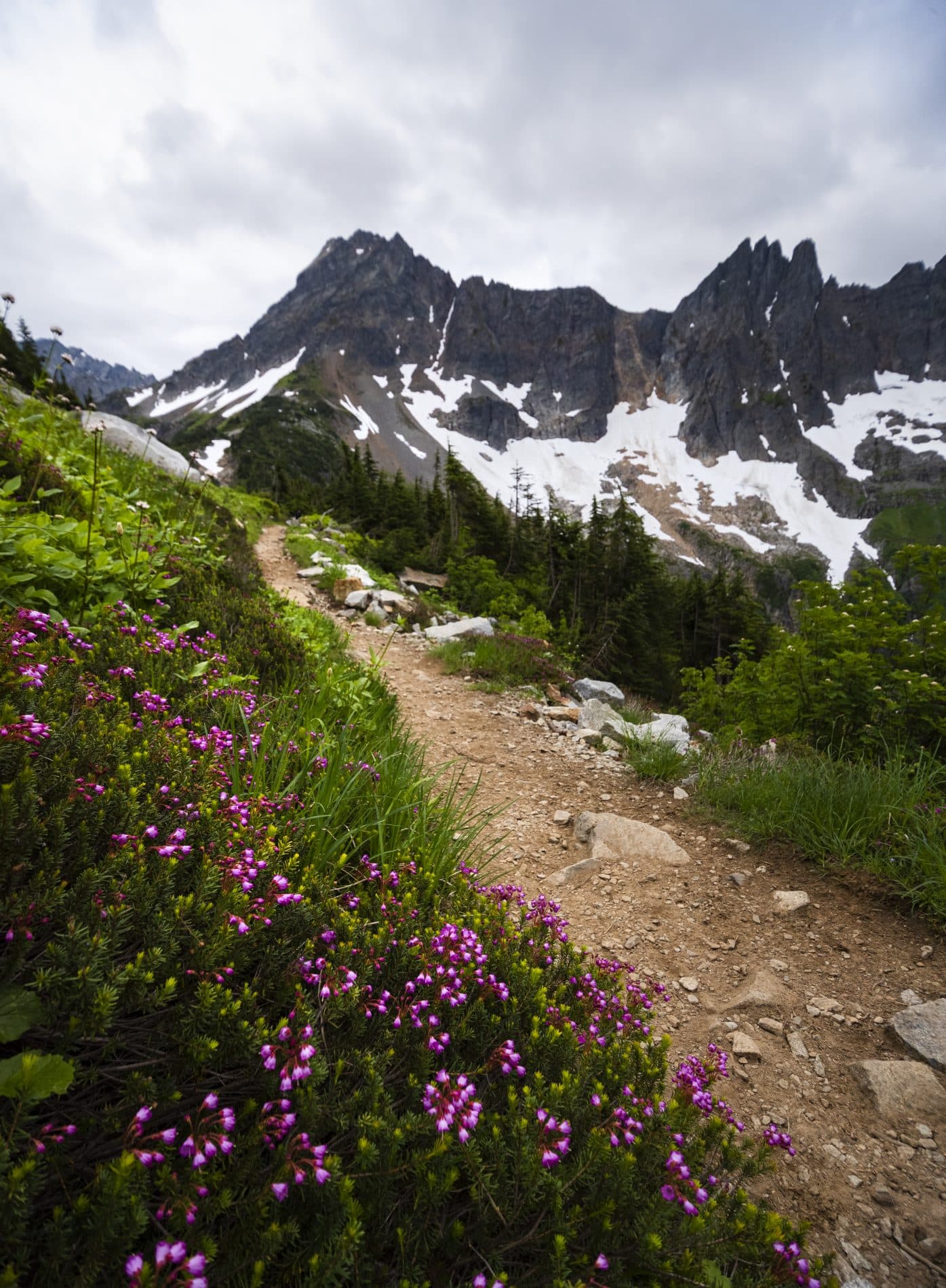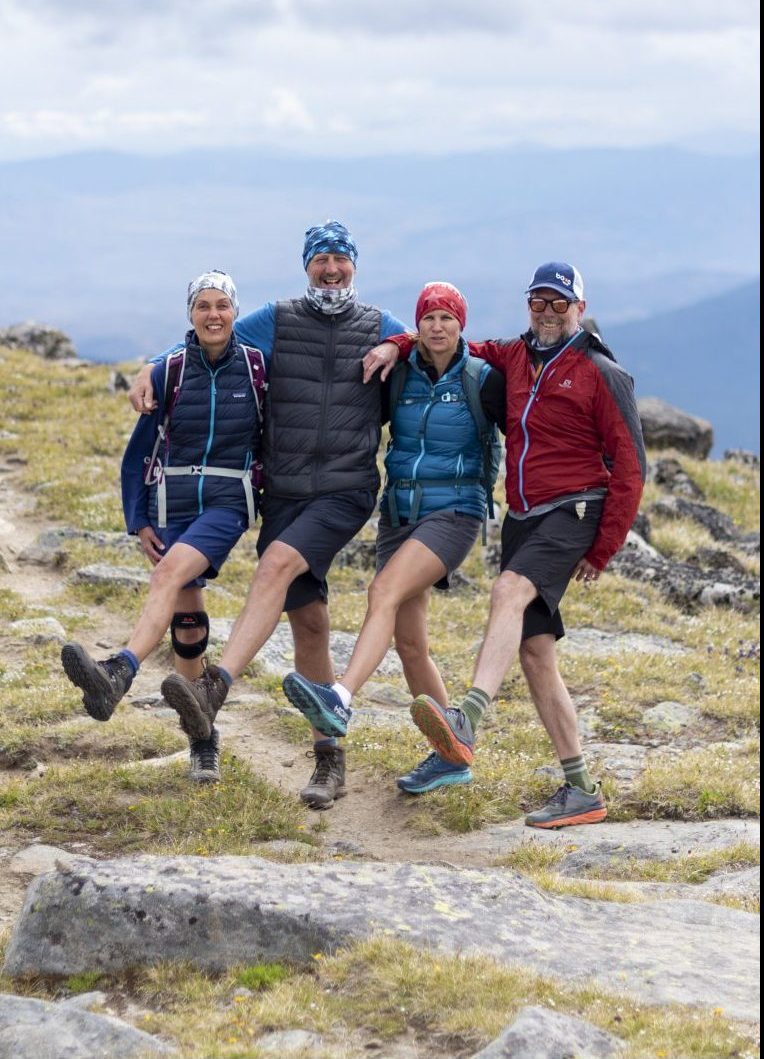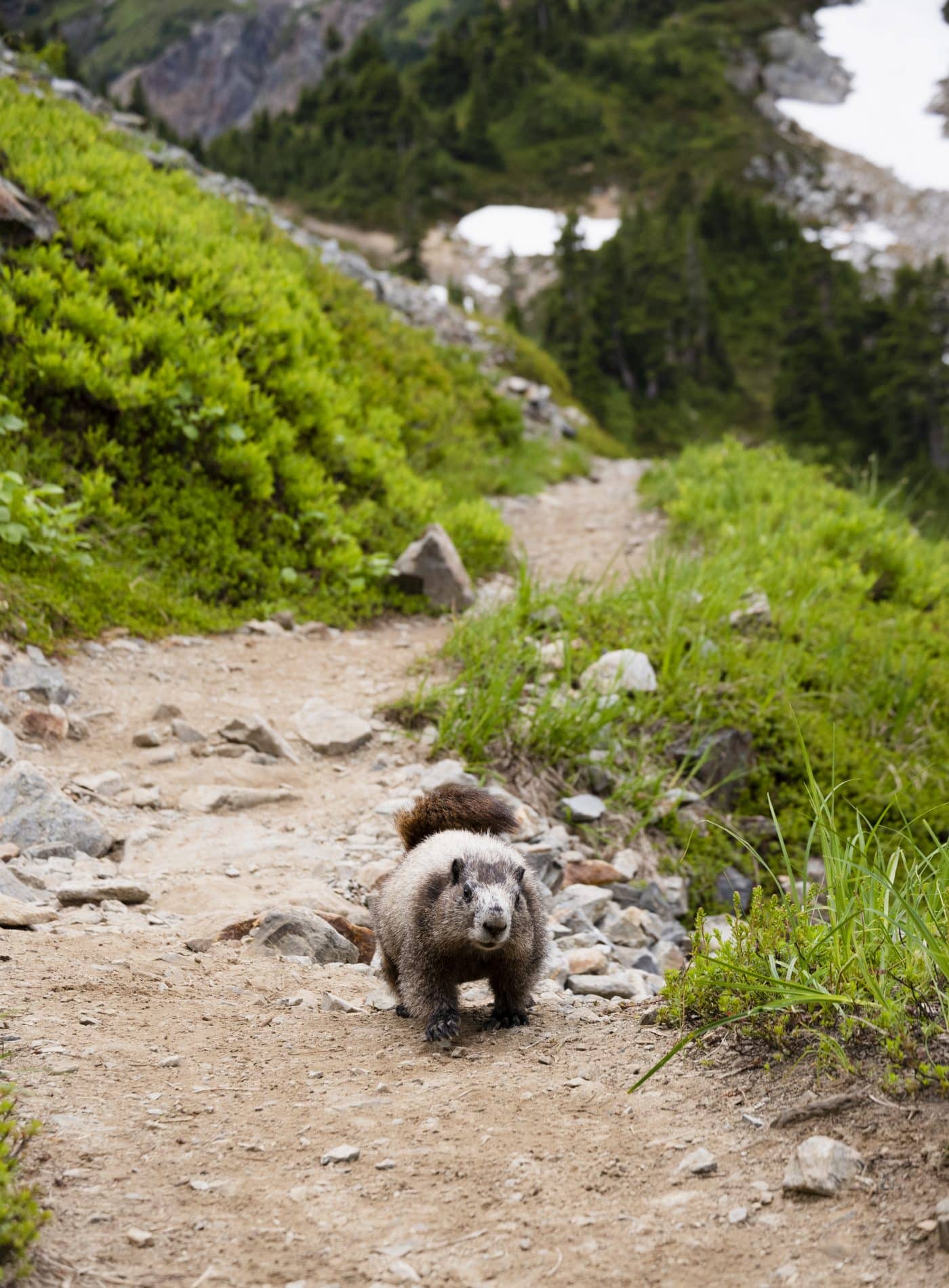 Photo Credits:  Carly Nelson
Our next day's hike kept us in the lower elevation as we circumnavigated Ruby Peak by following the Panther River up to Fourth of July Pass, and back down to Thunder River.  We were the only ones on the trail enjoying the tumbling water, the towering ferns, and the giant evergreens.  After that hike, we continued our drive over Washington Pass to the drier, east side of the mountain range.  Here we summitted our highest point on Tiffany Mountain, giving views of the softer, rounded mountains to the east and south, and views into Canada to the north.  This shorter trail left us time to explore the quirky town of Winthrop, where the western facades of movie lore remain in use today.
We left one of our best hikes for the end – a section of the Pacific Coast Trail, a long-distance route from Canada to Mexico.  Our section was almost entirely above treeline, offering amazing views of the mountains in all directions – Ballard Mt., Silver Star, The Needles, and so many more jagged peaks still ensconced in the Glacier Age, immune to the encroachment of man.  A hike to the top of the impossibly steep Sauk Mountain (name after the Sauk Indians), was our last reminder of the rugged beauty of the North Cascades, before our return to Seattle.  We will visit these beautiful mountains again!