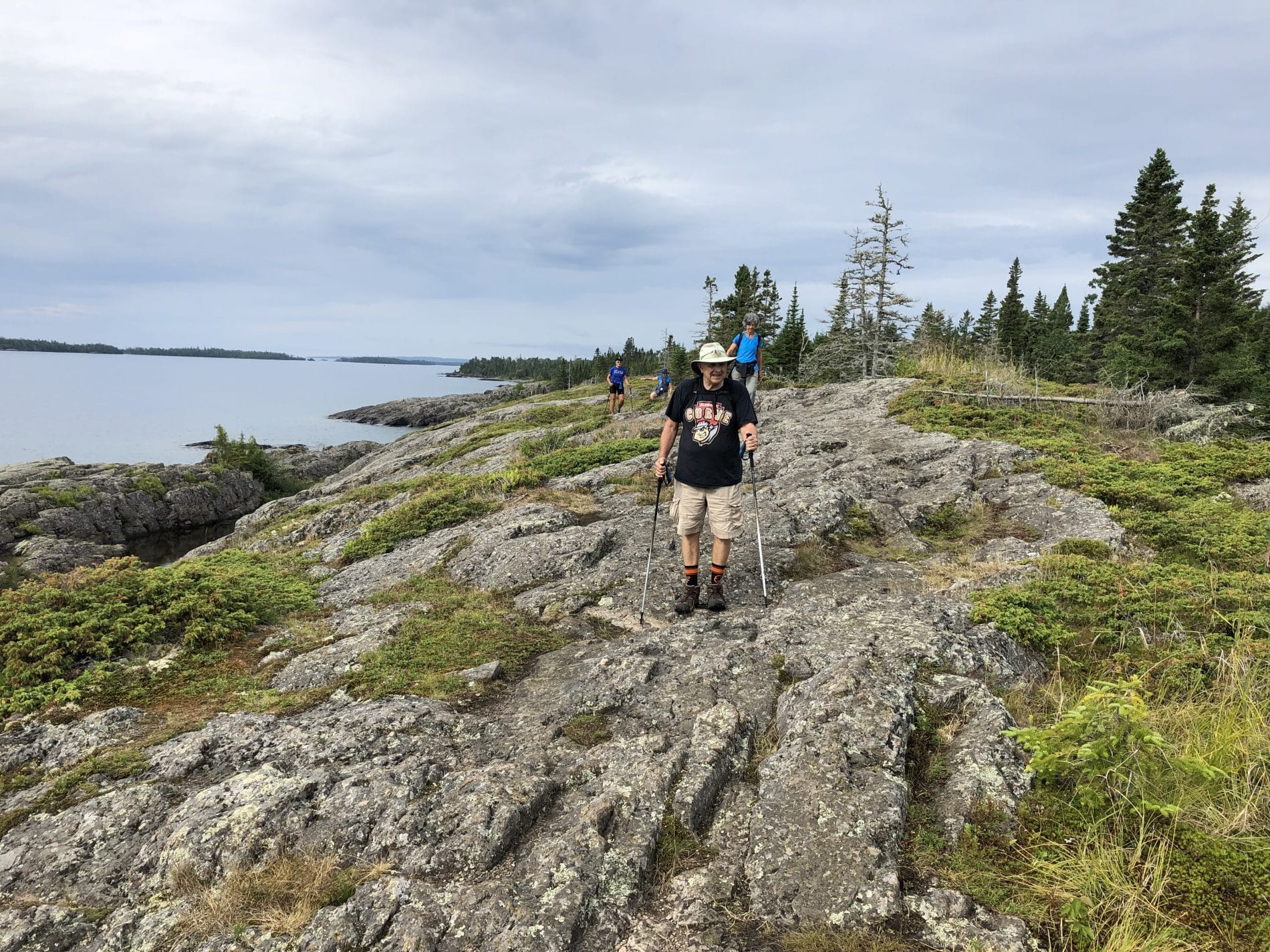 What to do when you are on an island 45 miles from the mainland, where more moose than people reside, and the sun is shining 18 hours of the day?  This was our situation on Isle Royale – one of the least visited National Parks.  The island sits in the middle of Lake Superior, and is actually closer to Canada than the US, but the Treaty of 1783 gave ownership to the United States, and in 1940 President Roosevelt declared it a National Park.  It is the only National Park that shuts down completely in the winter, so we have a short season to enjoy its beauty.
Explore This Unique National Park
It is truly an island, with a single lodge open for only 3 months, its own solar power generator, its own water treatment facility, and its own ecosystem.  Mammals can only reach the island by swimming, or across the frozen winter ice.  Two hundred years ago caribou and mountain lions struck a balance on the island, but these days it is moose and wolves that keep each other in check.  The native red squirrel has evolved as a unique island species, but birds, of course, come and go.  Our excursion brought us face to face with eagles, fox, bull moose, squirrels and woodpeckers.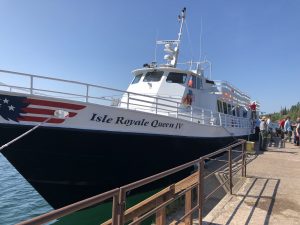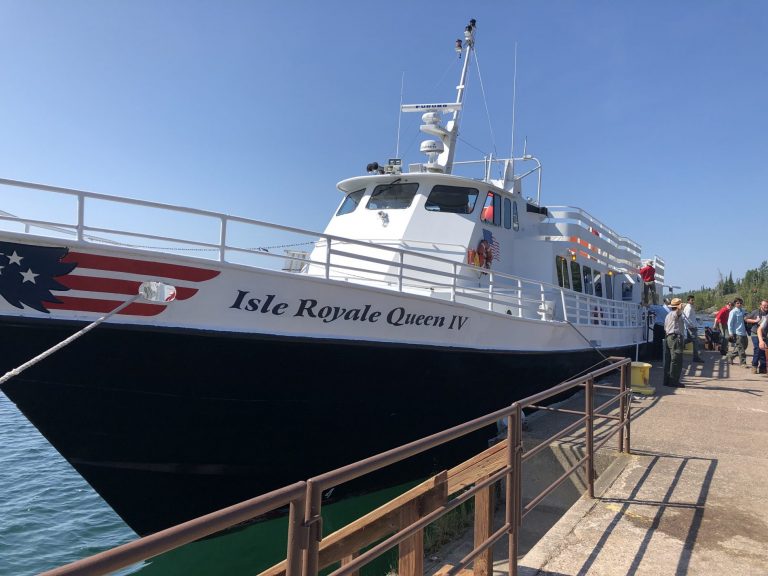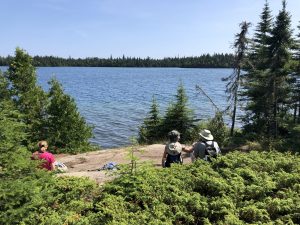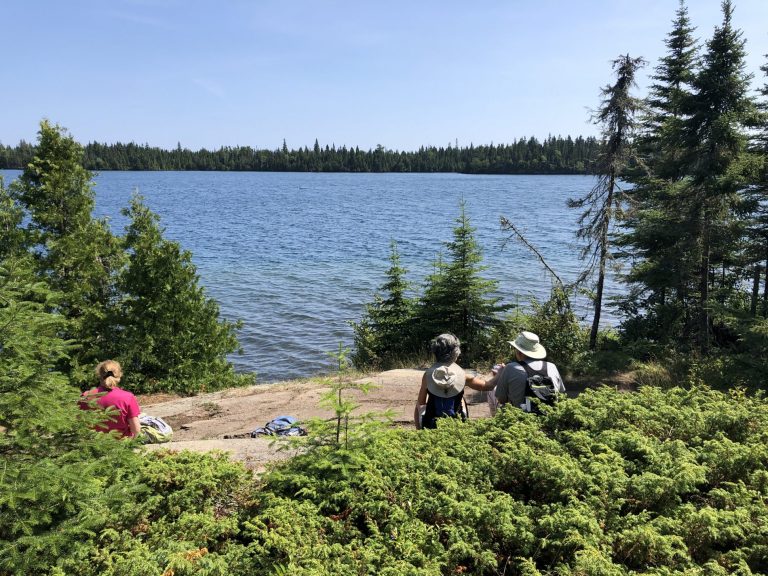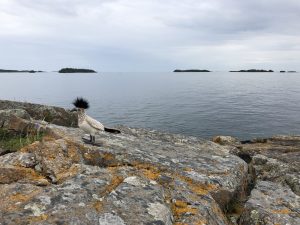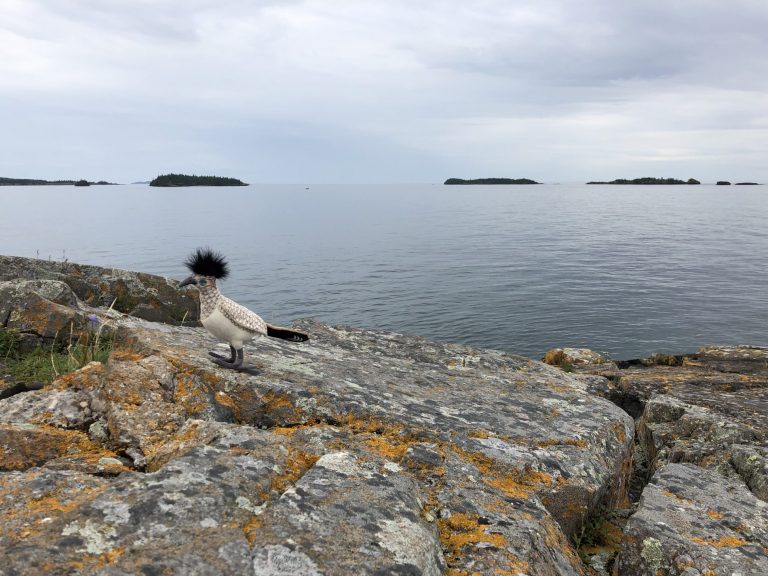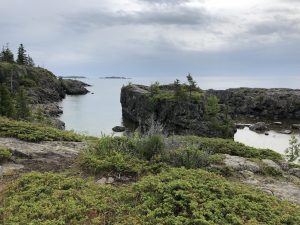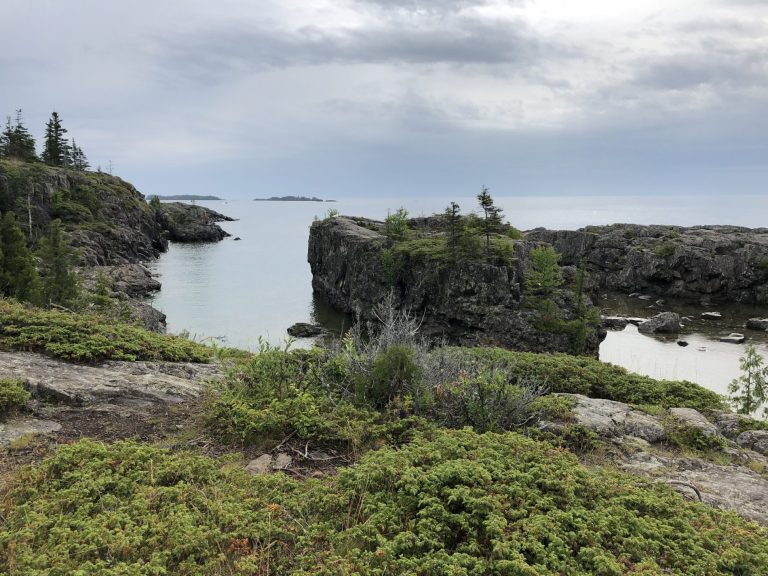 What we did, of course, was hike! In four days we hiked the coast, traversed the spine of the island, climbed to some high points for vistas off to Canada and even swam in the icy waters of Lake Superior.  Our transportation to the island was on the Queen IV – a 3 ½ ferry ride from Copper Harbor in Michigan.  The Rockharbor Lodge gave us wonderful views across Lake Superior and lulled us to sleep with the lapping of the waves on shore.  Dinners were delightful in the restaurant and grill where the chefs created amazing choices from local fish and fresh ingredients brought in daily on the ferries from the main land. Our journey by sea plane made the bittersweet departure more appealing, and an exhilarating 45 minute ride brought us back to the small town of Houghton.
If you are looking for a unique experience in a place few have seen, come join us on our next hiking tour to Isle Royale National Park.