Array
(
    [0] => hiking
    [1] => multi-sport
)

Hiking Timberline Country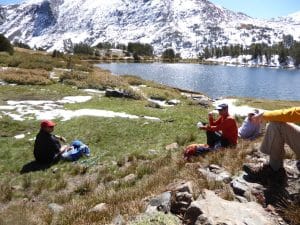 Thinking about joining Timberline on an adventure hiking tour? Here's what you need to know.
All of our hiking tours are inn-to-inn, so overnights are at magnificent national park lodges or inns that are distinct to the area. The benefit of day hiking is that guests can carry light packs with just the day's supplies: extra clothes, food and water.
When we're lucky enough to overnight at a backcountry lodge, such as Phantom Ranch in the Grand Canyon, or Shadow Lake Lodge in Banff National Park, guests need to carry a bit more; their personal items and clothing needed for a single night's stay.
Our daily distances range from 4 to 16 miles, and occasionally we have an alternate activity day with no hiking.  The hallmark of our hiking adventures is to not shy away from challenging terrain like hills and high altitudes, but we do offer tours for a range of abilities.  Our moderate tours average 6-7 miles per day.  Our energetic tours average 8-12 miles.  Our challenging tours include at least one day of high mileage and strenuous terrain, with awe-inspiring scenery to match.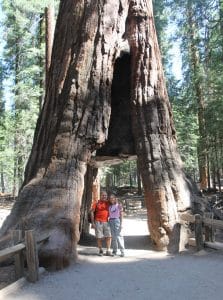 We encourage guests to hike at their own pace with no concern for keeping up with others. We keep the mood leisurely and low key, after all, it's a vacation!
Two Timberline leaders hike with each group. There's typically a guide up front and a guide in back. They're there to keep everyone on track, to provide assistance, and to share their knowledge about the local geology, flora and fauna.
Each of our hikes has been chosen to provide a never-to-be- forgotten experience in an area of extraordinary natural beauty.
 Won't you join us?