After a 3 month isolation phase of canceled tours, we are now moving into the phase of providing tours with additional precautions, in order to provide our guests with a worry free outdoor adventure.  The new policies are outlined below.
Introduction:
Coronavirus Disease 2019 (COVID-19) is a respiratory disease caused by the SARS-CoV-2 virus. In 2020, the World Health Organization (WHO) declared the outbreak of COVID-19 a Public Health Emergency of International Concern. WHO and public health authorities around the world are taking action to contain the COVID-19 outbreak. However, long term success depends on all sections of society, including businesses and employers, to take certain actions to help stop the spread of this disease.
How COVID-19 Spreads:
When someone who has COVID-19 coughs or exhales, they release droplets of infected fluid. Most of these droplets fall on nearby surfaces and objects such as: desks, tables, or equipment. People could catch COVID-19 by touching contaminated surfaces or objects and then touching their face. If someone is standing within 6 feet of a person with COVID-19 that person could catch it by breathing in droplets coughed or exhaled by the infected individual. COVID-19 spreads similarly to the flu. Most people infected with COVID-19 experience mild symptoms and recover. However, some experience more serious illness and hospitalization is required. Risk of serious illness rises with age: people over 65 seem to be more vulnerable than those under 65. Individuals with certain health conditions, such as chronic lung disease, severe asthma, serious heart conditions, severe obesity, diabetes, liver disease, kidney disease, and those who are immunocompromised are also more vulnerable to serious illness.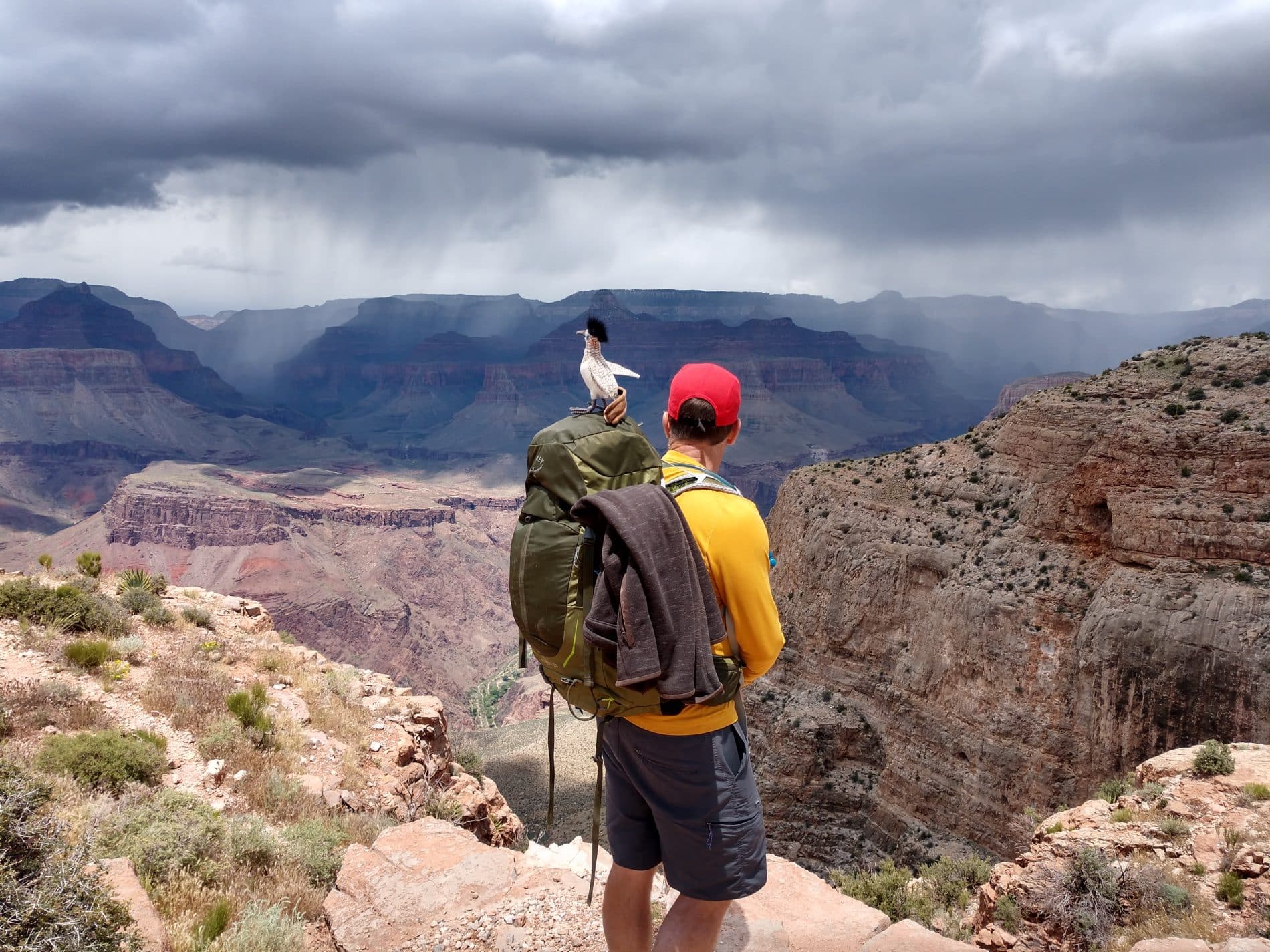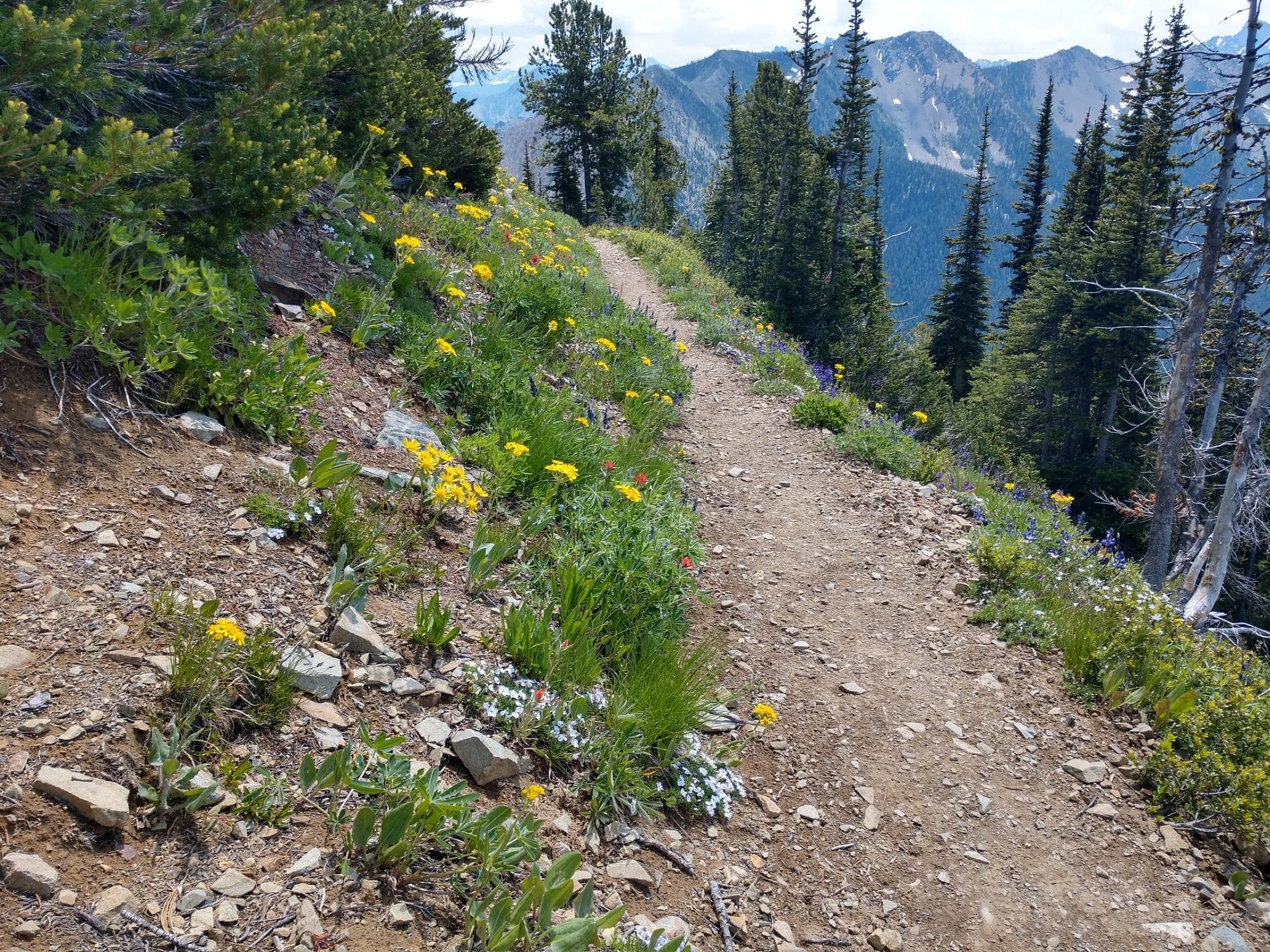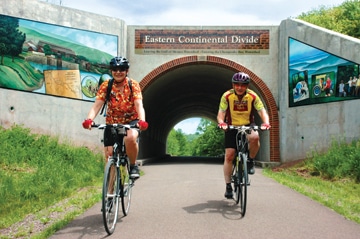 Timberline Adventure is committed to providing our guests with a safe and enjoyable environment during our hiking and cycling tours.  Our goal is to send you home healthy, happy, less stressed and rejuvenated from your time spent outdoors.  Our general policies for additional procedures while the coronavirus pandemic is with us is as follows:
Educate guests pretour and require that guests do not arrive with any pre-observed symptoms of the virus

Keep up to date with CDC and NPS guidelines

Keep our guest numbers at easy to manage low volumes

Educate our guests in an ongoing manor

Operate our daily activities in less popular areas to limit exposure

Wash hands, use sanitizer, and use masks as often as  possible
Read on for more detailed information on our procedures:
If you feel ill while on tour:
Evaluation of the health of each guest and guide while on tour will rely heavily on self-disclosure, and observation of obvious symptoms (coughing, etc.).  We will ask any individual who is exhibiting or feeling symptoms to separate from the group for the day.  The guides will provide a reasonable alternative, depending on the situation, which may include staying at the hotel, finding an outdoor activity you can safely do alone, or in extreme cases, departing the tour for your home.  Guides will have a similar responsibility to isolate if symptoms are detected.  Our two guide rule for a tour will make it possible to do this without disrupting the tour for the other guests.
In outdoor areas: 
We will be vigilante in ensuring a 6 foot distance within our group for hiking tours, and a 20 foot separation of non-household guests for cycling tours.  We will encourage using cloth masks when passing other people.    In addition, any time there has been disbursement of clients we will be distributing hand sanitizer on reconvening.   Our best defense will be to take guests to lesser used trails and roads where there are fewer people.
In indoor areas, including bathrooms, restaurants and hotels:
Timberline will research and follow local restrictions at all times.  We will only select hotels that have policies in place to minimize the risk of spreading the virus.  Gatherings as a group will be outside as much as possible, or will use the 6 foot rule, or masks as needed.  Similarly, restaurants must have additional precautions in place.  We will expect to separate into small groups for in house dining, or to get take-out to enjoy our meal outside.  Public restrooms will need to be utilized at times, and we will limit the number of guests in the room at once, encourage sufficient hand washing, and distribute hand sanitizer after any indoor visit.
In Vans:
Close contact is unavoidable during our transport in vans, even though we will not use them at full capacity.  Before getting into the van, hand sanitizer will be required, and the use of a mask, which will be provided, will be required while inside the van.  We will encourage open windows when possible.  Complete cleaning and sanitizing of the van will happen each night.  At the guides' discretion, there may be additional cleaning mid-day.  We will encourage each client to keep individual equipment with them at all times (backpacks, hiking poles, etc.).  When necessary to store equipment in the van, each client will be responsible for placing equipment in the van and removing it themselves, one at a time.
Food preparation:
We will continue to provide lunches and snacks that are assembled in the morning and kept by each client for the day.  We will no longer use a buffet style lunch making procedure.  Instead, preferences for lunch will be taken the previous night, and guides will assemble the lunches while wearing gloves and masks, and hand them out in the morning.  We will use prepackaged foods as much as possible, carefully clean any fruits and vegetables, and reduce the handling of any other foods.
Questions about these policies should be directed to the office, by phone:  303-664-8388   or email:  info@timberline-adventures.com