Make The Most Of Springtime Travel With These Must-See National Parks
It's hard to believe 2020 is right around the corner. With the craziness of the holiday season, springtime can creep up on us before we even have time to take down winter decor. Before we know it, calendars and weekends are booked up and we miss that opportunity to take that trip we've been meaning to. This year, let's reverse the trend and make the most of our weekends. To make it that much easier, we're laying out the best national parks to visit in spring. Save yourself the energy of research and get excited for your next adventure!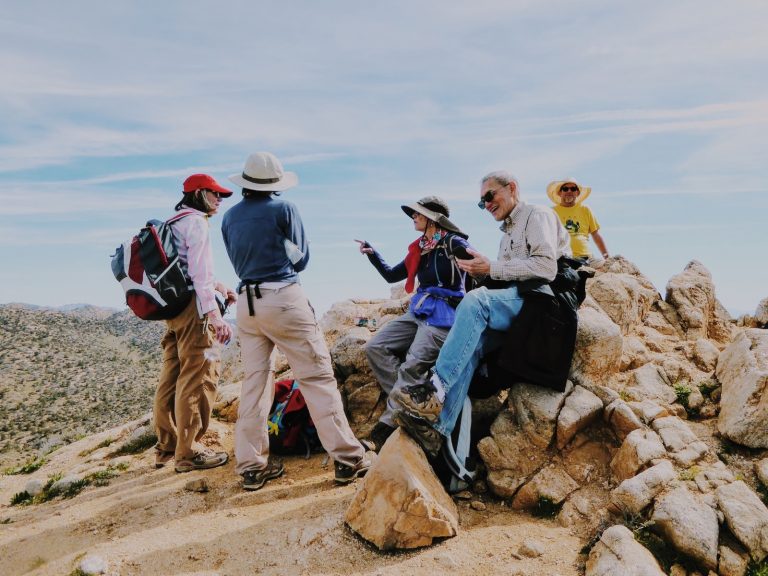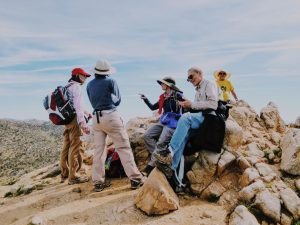 Joshua Tree
Nothing will get you in the spring spirit quite like a trip to Southern California. Soak in the vitamin D, as your temperature will linger around a nice 75-85 between February and April. This is significantly cooler than summer months, where temperatures can reach up to 100. Beyond the weather, visiting Joshua Tree in the spring means you'll get a front row seat to the peak of the wildflowers in bloom. If you weren't convinced already, springtime is peak bird watching season, which is a huge attraction to this national park. Don't know where to begin with planning? Join us on our guided tour through Joshua Tree National Park in February.

Death Valley
Its easy to understand why Death Valley is a primary spring destination. For starters, temperatures jump to 115 in the summer. You'll experience much cooler temperatures visiting in the early springtime. Similar to Joshua Tree, spring is actually the ideal time for this national park, as the wildflowers are in full force throughout the park. Looking for a unique spin to your trip? Join us for our guided cycling tour through Death Valley in February.  

Yosemite
If you're going to see Yosemite, May is the time to do so. As a notoriously high trafficked national park, you'll avoid some of the masses when opting for a springtime visit. You'll also be in prime time location to experience Yosemite at its peak waterfall season.   See our Yosemite Itinerary and request your dates.  
Carlsbad Caverns
While this national park may not be as familiar, the unique adventure it provides is reason enough to give it a visit this spring. You'll definitely avoid the crowds and experience more moderate temperatures in New Mexico during this time. Bonus if you're interested: springtime is the height of the bat population for this national park, which is a big draw to many tourists during this season. 
Pro Tip: Amp up your visit to Carlsbad by hitting two parks in one. Our Guadalupe Mountains National Park Tour will take you through the best of both in March.
Olympic National Park
Itching to experience wildlife in action? Olympic National Park is a great springtime option for you. This season is the peak of wildlife activity in the region, as the heightened humidity has creatures and animals alike thriving.   See our Olympic Itinerary and request your dates.
Saguaro National Park
Another desert destination to hit before temperatures become too uncomfortable is Saguaro National Park in Arizona. The bonus of this national park in the springtime is the gorgeous blooming of the saguaro cacti in the area.  See our Chiricahua and the Sonoran Desert Itinerary and request your dates.

Great Sand Dunes
Looking for another unique springtime adventure? Hit up Great Sand Dunes National Park in Colorado. The sand won't be nearly as hot in the spring, making it the premiere season for sandboarding on the dunes. April is a great month to visit, as Medano Creek will be up and flowing, but the crowds won't be too intense.  See our Taos, Santa Fe and Great Sand Dunes National Park Itinerary and request your dates.
All in all, you can't go wrong when it comes to checking off a new spot from your bucket list. While these may be the best national parks to visit in spring, they're stops you should visit no matter what season it will work with your schedule. Here at Timberline, our tours are curated with this knowledge in mind, providing you with year round itineraries fit for every season.  Request your preferred dates for our tours and we will add them into the calendar.  No matter what you choose, you're certainly in for an adventure!