How to create a successful office space at home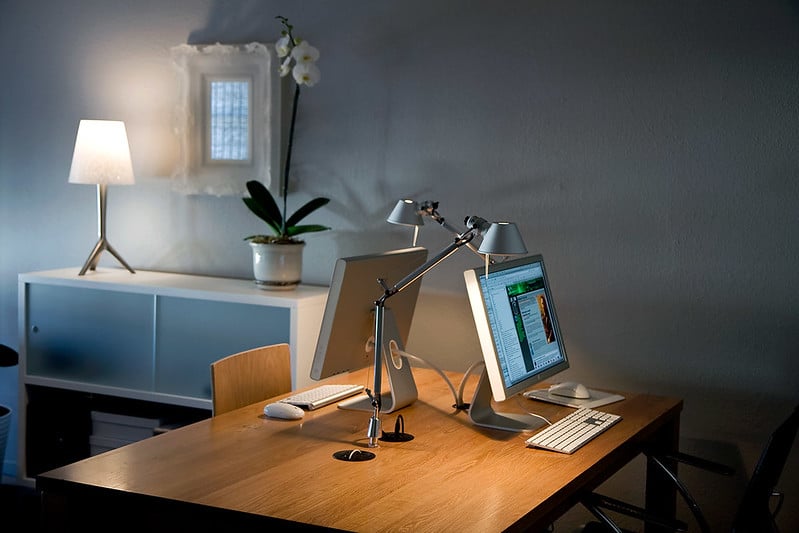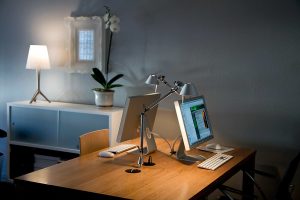 Many of us have grown accustomed to the new normal of working from home. Although discussions of phasing back to normal have begun, this may still be the reality for many of us. Some individuals may not return to their normal office routine until late summer or early fall. With this being said, it may be time to put more thought into your at home office setup. While winging it may be working, a bit more thought into your at home office could drastically improve your daily quality of life. 
Routine, Routine, Routine
A month into quarantine, you've certainly heard this one. Establishing routine, especially in the morning, is key to successfully working from home. Try to maintain the schedule you have during normal work circumstances. If you workout early, continue to do so if possible. If you read the morning paper, continue to do so. Get ready and dressed as if you're about to leave for work. Doing so will get you in the headspace of productivity and help normalize the abnormal circumstances.
Creating The Office Zone
While the kitchen table may be convenient, it's probably not the best option for your work at home space. Whether you're in a smaller apartment or larger home, consider all of the unused spaces around you. Dedicating an unused space to be your office is the ideal option. It could be a previous storage room or space beside the stairway. The more this space looks and feels different from the rest of your place, the better. Establishing this will allow better focus and put you in a working mindset more quickly. Another great tip for creating the office zone is to look for natural light. Being near a window can make the world of a difference on your mood when working from home.
Repurpose Your Furniture
If you've been spending this past month working from your couch, its time to switch it up. It can be easy to settle for beds, couches, or uncomfortable kitchen stools when working from home out of convenience, but the long term repercussions aren't worth the quick solution. Consider the furniture in your home and how it could be repurposed for an office environment. It may be a bench, console table, repurposed porch chair, or coffee nook. Select items that are functional and simulate an office desk and chair as much as possible. You may need to be flexible and temporarily rearrange for the time being, but the payoff and long term effects are well worth it.
Get Comfortable
We've talked about furniture, but let's talk about actual comfort. This could very well be the most helpful tip, as it is often overlooked. As mentioned earlier, there are serious long term effects that come from daily long term use of poor seating or posture. A huge part of that relates to our every day office set up. If at all possible, find an ergonomic chair for your workspace. There's a reason why you see these in almost every office space. At the very least, use a chair with a back and with some sort of cushioning on the seating. Next up, your laptop. While it seems harmless to work directly from your laptop everyday, your posture is actually being effected for a few different reasons. Your back and neck are more hunched than usual, and your wrists are at an unusual angle compared to a typical keyboard. The solution? Consider propping up your laptop on a higher surface. You can either stack books or invest in a stand like this to elevate your screen and correct any bad posture. As for the keyboard, consider using a separate keyboard and mouse to prevent any unnecessary strain from hours of usage. These are small adjustments, but they make the biggest difference. 
Ambiance
The at home office setup doesn't stop at a desk and chair. Although it may be your temporary work space, don't hesitate to dress it up. Adding natural elements like plants or succulents can bring this space to life and increase your productivity. Consider a diffuser with essential oils or even some photos to give the setup an ambiance. Even a few pieces can go a long way towards making this space enjoyable to work from.